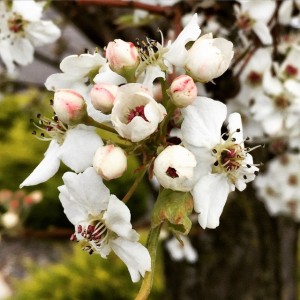 We are busy this week preparing for Mom's Weekend. Next to graduation, it is one of our biggest weekends spring semester. I love that it comes on a weekend where the flowers are just beginning to bloom. Pullman will be presenting its best facets, as a result.
Hopefully, the weather will cooperate, but they are predicting rain for Saturday. I remain hopeful that this weather prediction will be wrong. Either way, there will still be a lot to do in Pullman this weekend.
There is the craft fair, which I likely will not get to check out this year, but is a must-stop destination for moms. Try the candied apples. They are to die for. Sheryl Crow will be in town. We even have a new laser tag place in Pullman this year worth trying out. It is a good time to stop by the WSU visitor center, the Bookie, and Crimson and Gray. Our local winery Merry Cellars has great wine and will be at the Winefest on Friday at Schweitzer.
Ultimately, while you are showing your moms around Pullman, make sure to stop by Sella's when you get hungry. We don't require a reservation, and with our casual setup you are very likely to find a table. I recommend the pesto chicken pizza. We make our own pesto and it is amazing! Or try our gourmet calzone, which also includes pesto. A breadtwist and salad is always a safe and delicious bet, as well. We have many more options, so come and check us out this weekend. You will not regret your stop into Sella's!